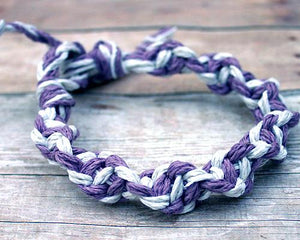 Handcrafted Surfer Hemp Bracelet or Anklet.

Material: natural hemp, twist spiral knots
Width: about 1/2 inch (10-12cm)
Color: purple and white
Closure: braided loop and ties closure, make the bracelet more adjustable .

If you want your bracelet in different color - please feel free to ask!

Made in USA.